Bueno hace mucho que no agrego nada a mi Blog, asi que aqui dejo una previa de algo en lo que estoy trabajando.
Es un juego que estoy haciendo con el "Motor OpenBor", constara de 4 personajes principales y algunos secretos para desbloquear.


Prinny "NetherWorld Take Down!"

Info, Dood!:Project Name:
Prinny "NetherWorld Take Down!"
Players:
1-4
Resolution:
480x272
Colour Depth:
16bit
Console:
PC and PSP
Based on:
Disgaea Universe
Historia:
Este juego trata sobre los Prinnys tratando de apoderarse de The NetherWorld con la ayuda de los 4 Prinnys mas malos.
Imagen de los 4 personajes Principales:


Screenshots, Dood!: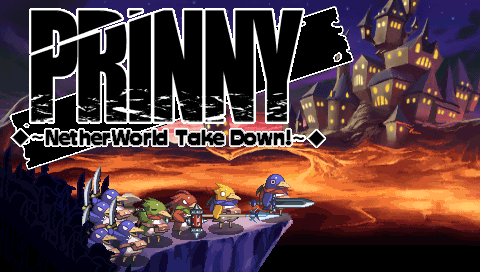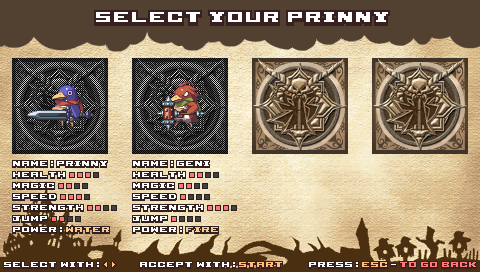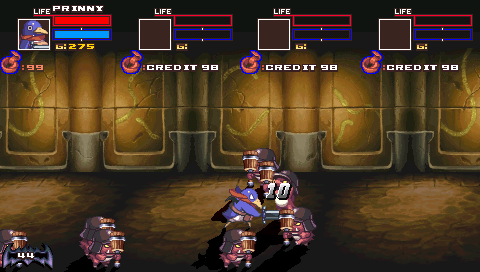 Video, Dood!:
Bueno todavia estoy trabajando en el juego y pienso sacar una DEMO en cuanto termine el primer nivel por completo.